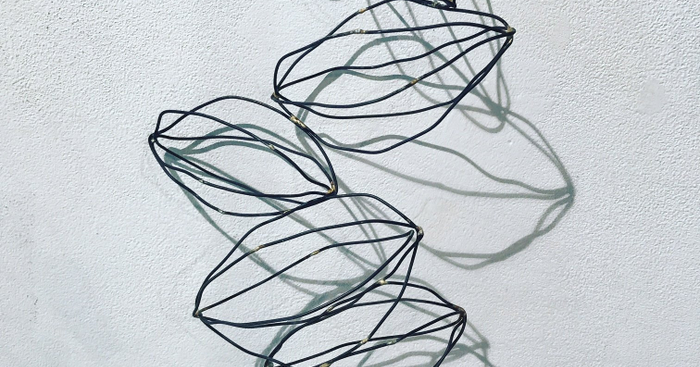 Beyond the Canvas: Sculpture Exhibition
Curated by gallery artist and co-owner Patrick K. Pryor, the exhibition includes new sculptural work by gallery artists, Kate Casanova, Jodi Reeb, and Pryor, as well as work by guest artists, Jim Dryden and Betsy Alwin.
Event Website
On View

Sep 16th - Oct 28th, 2017

Reception

Sat Sep 23rd, 2017 7PM - 9PM CST
Kolman & Pryor Gallery
1500 Jackson St NE
#395 Northrup King Building
Minneapolis
( map )
Curated by gallery artist and co-owner Patrick K. Pryor, the exhibition includes new sculptural work by gallery artists, Kate Casanova, Jodi Reeb, and Pryor, as well as work by guest artists, Jim Dryden and Betsy Alwin.
The genesis of the exhibition began with Kolman & Pryor's show, Tiny Art, which included Casanova's small sculptures. "Kate created these really wonderful small works and we decided we had something there," says Pryor. "Also, Jim had begun experimenting with three-dimensional forms that generated intriguing conversations about painting and sculpture. As Kate and Jim began moving into new areas of creativity, we decided to follow and expand by providing a forum for other artists to experiment with sculpture."
#mplsart
If you are making art or looking at art in the Twin Cities, use the hashtag to show it off.