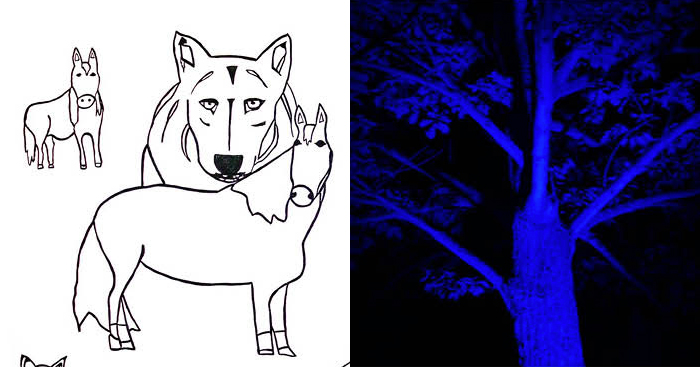 Bears and Stuff | Mason Jennings & Benson Ramsey
Gallery 122 at Hang It presents Bears and Stuff, with paintings by Mason Jennings and photography by Benson Ramsey. Event Website
Opening

Fri May 12th, 2017 7PM - 9PM CST
HI Gallery at Hang It Picture Framing
122 8th Street SE
Minneapolis
( map )
For this unique art exhibition, these two acclaimed musicians put down their guitars to debut their visual art for the first time publicly. Bears and Stuff is a lighthearted show that explores how Jennings and Ramsey view the world, capturing a new language for us to see. Jennings's large-scale black and white canvas paintings of animals and people are derived from small ink drawings he has done on the backs of envelopes, grocery lists, and scrap paper. Ramsey's photos are taken on his daily walks, inspired by the nature around him. As well known as Jennings and Ramsey are, both artists are approaching this show with a playful beginner's spirit.

Mason Jennings is a professional musician and songwriter, performing for over 20 years. He has released 13 albums, toured internationally, and his music is a staple on 89.3 The Current. He is known for his simple yet catchy melodies, intimate lyrics, literary and historical themes, and distinctive voice. Jennings is from Hawaii and now resides in St. Paul.

Benson Ramsey, of The Pines, has been performing for over 13 years, has released 5 albums and has toured extensively. His music is a blend of celestial, ethereal atmospherics with rich, warm vocals and earthy acoustic instruments. He is from Iowa and now lives in Northfield, MN.

This exhibition is free and open to the public, opening May 12th from 7-9 pm, and runs through July 8th, 2017.