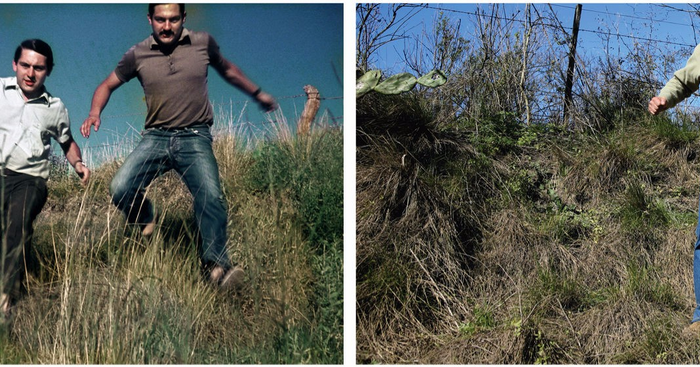 Ausencias/Absences
An exhibition of photographs by Gustavo Germano
Event Website
On View

Nov 7th - Nov 18th, 2017

Public Reception

Fri Nov 10th, 2017 6PM - 8PM CST
Regis Center for Art Quarter Gallery
405 21st Ave S
Minneapolis
( map )
The Regis Center for Art presents Ausencias/Absences, an exhibition of photographs by Gustavo Germano. The artist makes enforced disappearance visible by showing us pairs of images: one that belongs to a family in the past before disappearance, and another that attempts to recreate that same photograph after the disappearance of one of the pictured loved ones. The photographs taken decades later show the absences of the victims of State–sponsored violence in Argentina, Brazil, and Uruguay during the dictatorships from the 1960s to the 1980s. Thus, much time has elapsed between the two photographs in each diptych. And within that lapse of time resides the horror of past human rights violations, but also the work of the truth commissions, trials, and other struggles for truth and justice. By capturing the memory of the disappeared through those empty spaces that were left forever in the families, Germano's project reminds us of the devastating and long-lasting effects of human rights violations.


Monday, November 13
Public Lecture
Carlson School L 126
2:00 pm | Free and open to the public
Guided Visits of the Exhibition
Wednesday, November 8 at 3:00 pm
Monday, November 13 at 1:00 pm
Wednesday, November 15 at 3:00 pm
Contact Prof. Ana Forcinito aforcini@umn.edu
#mplsart
If you are making art or looking at art in the Twin Cities, use the hashtag to show it off.