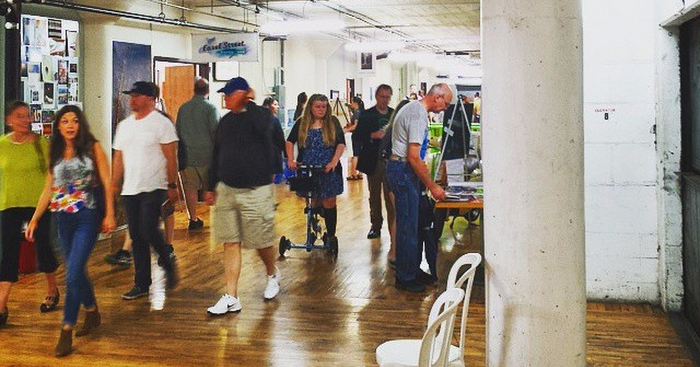 Art Attack 2017 - Future Forward
The 20th annual Art Attack at the Northrup King Building.Event Website

Dates

Nov 3rd - Nov 5th, 2017
Northrup King Building
1500 Jackson St NE
Minneapolis
( map )
Save the dates as we celebrate the 20th annual Art Attack at the Northrup King Building. We will be celebrating the 100th year of the building and the Future Forward through the arts.
Friday, November 3rd: 5:00-10:00 PM
Saturday, November 4th: Noon-8:00 PM
Sunday, November 5th: Noon-5:00 PM
Art Attack 2017 features 300 visual artists, live music, interactive art experiences, food trucks, and free parking.
Food Trucks and Carts
Friday, November 3rd: Gastrotruck
Saturday, November 4th: Simply Steve's, Potter's Pasties, SIP Coffee
Sunday, November 5th: Butcher Salt, SIP Coffee