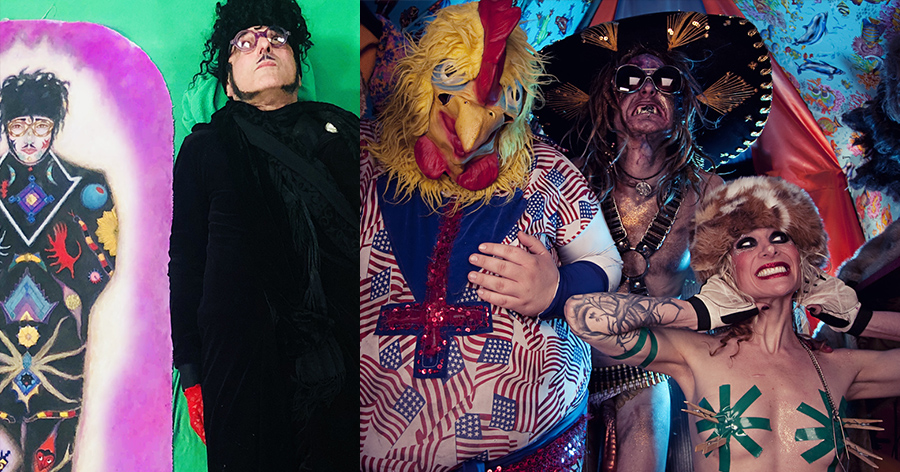 Art-A-Whirl® Weekend at Studio Six
An experience like no other with art by Michael Thomsen, Caitlin Karolczak, Scott Seekins, also featuring filmmakers, musicians, comedians and podcastersEvent Website

Open Studio

May 18th - May 20th, 2018
Studio Six
1229 2nd St NE
Minneapolis
( map )
Friday, May 18th, 5-10PM
Saturday, May 19th, 12-8PM
Sunday, May 20th, 12-5PM
* Special events noted above may go later than regular AAW hours
For the first time, Studio Six community television network and film collective will be opening their doors to the public to share their award-winning work and that of some of their favorite visual artists, filmmakers, musicians and more.
Explore a professional film and television studio, learn more about the dynamic Studio Six collective, and take in numerous forms of creative output and artistic mediums — all in one location.

ACTIVITIES THROUGHOUT THE WEEKEND
- Pop-Up Art Gallery featuring works by visual artists Michael Thomsen (mixed media), Caitlin Karolczak (painting), Scott Seekins (painting), Lori Erickson (painting), Isaac Kidder (mixed media), Todd Cameron (glassblowing), Andrew Thompson (glassblowing), Jeff Sorensen (glassblowing), Asa Hoyt (metalworking)
- Short film screenings from local, independent filmmakers, as well as work from the Studio Six collective. Featuring work from Damian Kussian, E.G. Bailey, Michael Thomsen, Phil Harder and other renowned local filmmakers.
- Kids art activity with Mindful Art Exploration Inc. Create your own art with paint, paper, yarn or leather supplies and take it home with you! Mindful Art Exploration seeks to encourage children to explore art and creativity through exploration events as well as workshops throughout the Twin Cities. ($5 suggested donation per project)
-
Take your pic
in front of the Studio Six photo backdrop, created by assemblage artist and filmmaker, Michael Thomsen.
SPECIAL EVENTS
Friday, May 18th
Studio Six & Profession Confession Comedy Party
7pm to 10pm / Free
(Mature content, not kid-friendly)
Stop in for some laughs with a side of art at Studio Six, curated by CityPages 2018 BEST PODCAST winner and iTunes top 200 charting podcast
"Profession Confession" with Gabe Noah
. This adult-oriented experience will include pop-up performances of standup, oddities and questionable taste, capped off with a live taping of "Profession Confession" that you won't want to miss. The taping will feature a panel of guests (both old and new) who will be subject to the cast's repertoire of cringe-worthy questions, inappropriate jokes and impromptu audience questions.
Saturday, May 19th
Live Music in the Studio
2pm to 4pm / Free
Enjoy live music in our expansive production studio with local bands including jazz-rock fusion purveyors,
Tortuga
(2-3pm) and punk rockers
Ahem
(3:30 - 4pm). More TBA.
Saturday, May 19th
Cock E.S.P. Retrospective Fashion Show & Performance
In the parking lot / Late afternoon / Free
Since 1993 Minneapolis-based noise/performance art group
Cock E.S.P.
has confused, shocked, amused, annoyed and inspired. Through brief and chaotic live vignettes, the troupe has arguably achieved the ultimate cocktail of punk rock spirit, avant garde artistry and cutting edge fashion.
This retrospective fashion show and performance art piece will offer a rare chance to appreciate some of Cock E.S.P.'s wonderful stage wear — intact and in broad daylight. Featuring both original costumes as well as newly re-worked creations inspired by the 25-year history of Cock E.S.P.
"ART-A-WHIRL® is an open studio tour in Northeast Minneapolis showcasing the work of NEMAA members. ART-A-WHIRL® is a federally-registered trademark of NEMAA."