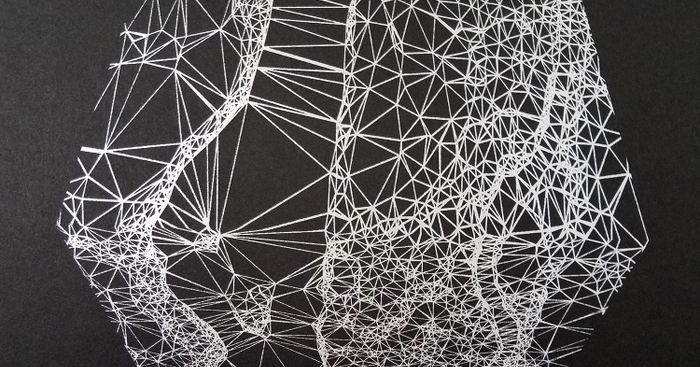 Alyssa Baguss | Everything from Nowhere
Alyssa Baguss explores our relationship to the natural world in the context of modern wayfinding.Event Website

Showing

Aug 28th - Oct 22nd, 2017

Artist Talk

Thu Sep 7th, 2017 6PM CST
Johnson Gallery, Bethel University
3900 Bethel Dr
Minneapolis
( map )
Throughout history, humans have found their way by relying on stars, guides, maps, and now the digital navigation systems in our cell phones. How does our growing dependence on screens influence our expectations of the environment and our relationship with the natural world? Everything from Nowhere is a hands-on exploration of place through the guidance of seeing machines.

Artist's Statement
Wanderlust is the strong or irresistible impulse to travel and explore. It is often driven by the desire to escape and leave behind the familiar to experience the unknown world. The internet has allowed us to wander to unfamiliar lands, never having to leave the comfort and safety of our homes. Travel anywhere via Google Earth, experience other worlds through NASA satellites, and daydream quietly while pristine images of landscapes scroll through our screensavers. I am interested in how technology influences the way we experience the natural world. My practice examines this digital "wanderlust."
This new medium of virtual navigation is exchanging an actual experience for an abstraction of experience, forming new habits of thought and behavior about the natural world. This technological window results in a setting that has become literally flat to many of us. It is this "intangible" experience of the landscape that interests me as an artist. Acknowledging this transition from natural phenomena to intellectual conception, I see our relationship with the natural landscape becoming distant and foreign.


Related Event:
Hot Air Balloon Performance: Oct 21st, 8-9PM SRC Gym
A performance and installation created by dance artist Laurie Van Wieren and visual artist Alyssa Baguss. This is a collaboration with a cast of Twin Cities dance luminaries, athletes, a hot air balloon, and artists of Bethel University. North of your foot illuminates the maps that we carry and allows the audience to navigate through a landscape of live and visual art.

Image Credit: Waterfall (detail), Screen Print, 2017