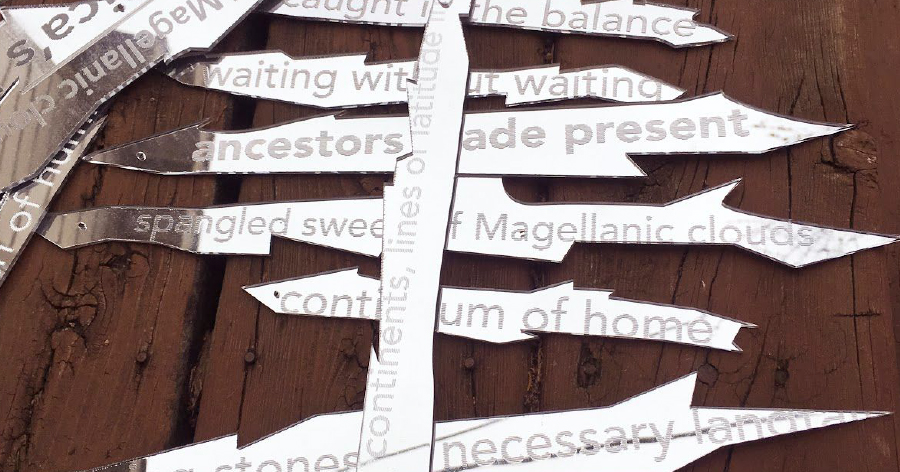 Altered Passages: Nature, Human & Movement
An exhibition of four artists and students organized by artist Sonja Peterson to explore ecosystems under duress.Event Website

Showing

May 1st - May 12th, 2018

Public Reception with Artists

Fri May 4th, 2018 7PM - 10PM CST
Quarter Gallery at the Regis Center for Art, U of M
405 21st Ave S
Minneapolis
( map )
IC: Installation of 'Wings and a Prayer' (in progress), 2018, Laurie Allman & Sonja Peterson
Altered Passages is an exhibition that examines the recent history of nature, human and movement from multiple perspectives.
Four artists and students explore the world rewoven through the investigation of flora, fauna and seed movement due to human intervention. The exhibit explores the importing and exporting of natural resources while colonizing foreign lands for profit or relocating to a new land for greater opportunity. This exhibition attempts to find seen and unseen parallels in multiple notions of descriptive words such as "migration/immigration," "exotic/invasive" and "native/passive."
Artists
Laurie Allman, Rachel Breen, Cheryl Wilgren-Clyne and students of St. Paul Academy and Sonja
Peterson
On the same night, visit Introspectacle and www.mit.edu/~ruchill/lazycurator.submit.html, two other shows opening at the U of M.