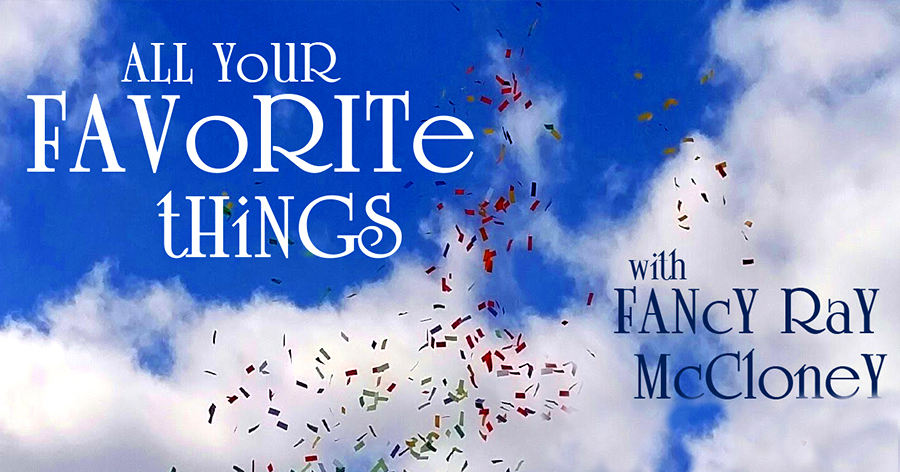 All Your Favorite Things with Fancy Ray McCloney
Unofficial opening ceremony for Art-a-Whirl® at Franconia in the City@CasketEvent Website

Weekend Kickoff

Fri May 18th, 2018 7PM - 8PM CST
Franconia in the City@Casket
1781 Jefferson St. NE
Minneapolis
( map )
This is the first day of Art-A-Whirl® festivities at Franconia in the City@Casket. More Details
Artists, Alyssa Baguss and Andrew MacGuffie have pulled together an unofficial opening ceremony for Art-a-Whirl celebrating their shared love for the arts, Northeast Minneapolis, spectacles and all things that make life worthwhile. The Best- Looking Man in Comedy, Fancy Ray McCloney, will officiate this mashup of local talent including a battle of the marching bands at 7:00 pm on Friday, May 18th.
Don't wreck your life by missing this.
This year's lineup includes musical performances by: Chaos Combat Marching Band, Little Red Corvette Polka Band, The Magnificent Edison High School Alumni Marching Band, Silver Lake Symphonic Woodwinds Walking Band
*a cameo appearance by Smokey the Bear, haircuts and reality show cook-off. More sideshows TBA.
"ART-A-WHIRL® is an open studio tour in Northeast Minneapolis showcasing the work of NEMAA members. ART-A-WHIRL® is a federally-registered trademark of NEMAA."